About Us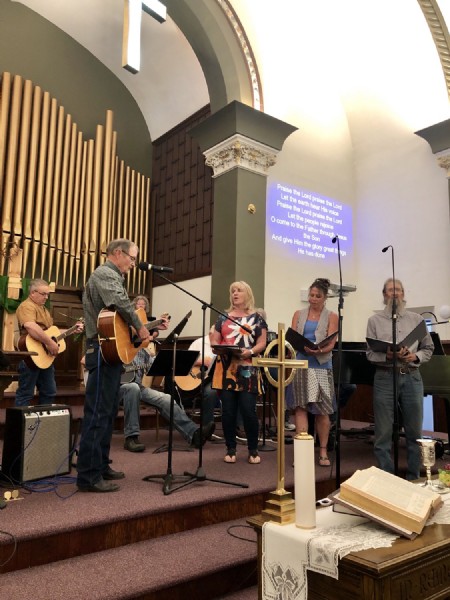 Welcome! We are glad you found our church website in order to learn more about First Presbyterian Chruch (PCUSA). First Presbyterian Church is a church which is committed to following Jesus Christ and relying on him for both forgiveness and grace. We desire to be a community that shows Christ's love to all persons, while providing a meaningful worship experience. First Presbyterian Church is a church that moves toward God, forward in faith, and outward as disciples of Jesus Christ.
Click here for more information about our worship services including what to wear, type of services, etc.
Our church family is one that welcomes new persons and desires to walk with them on their journey in life, no matter where that journey is. Our Children's Ministry is committed to helping children grow in a deeper relationship with Christ. We have a wonderful Wednesday School for elementary through Jr. High age where children gather for snacks, music and a Bible lesson.
In order to grow disciples of Jesus Christ, we provide opportunities for adults of all ages to learn, grow and participate in Christ-centered ministries. This is done through outreach opportunities, small groups, community service and worship.
We have a prayer room that all are invited to use every Monday - Thursday during the hours of 9:30 a.m. to 1:00 p.m.
To get more information about events and opportunities to become involved, please click here.

We look forward to having the opportunity to meet you in person. Should you need more information about First Presbyertian Church, please call us at (406) 538-3728 or email us at fpclwtn@midrivers.com.

In Christ's Name and Love,
First Presbyterian Church