Bible Studies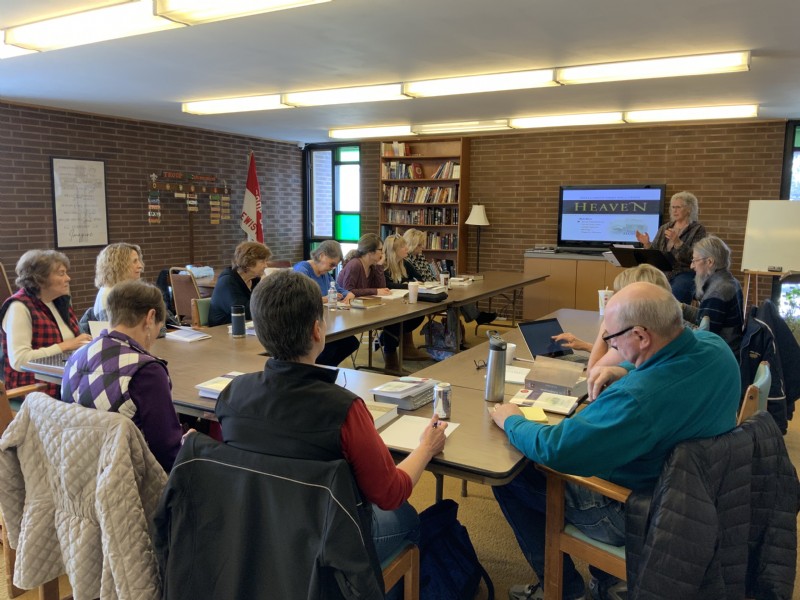 Men and Women Group:
Facilitated by Jordan Stilson
Sundays, 12:15 in Betty's Room
This is a eight-week study that will be using Douglas Connely's book
Good and Evil. The study will assist persons in answering questions
such as "Why does God allow evil" and "Why do bad things happen to me?" The individual studies are:
1. Understanding Human Condition
2. Dealing with Disaster
3. Disability and the Goodness of God
4. Struggling with Sickness
5. Our Enemy in the World
6. The Enemy WIthin
7. Overcoming Death's Grip
8. Finding Hope in a Terrorized World
Call the office at (406) 538-3728 for questions or further information
Women Group:
Facilitated by Pastor Diane
Tuesdays, 6:30 to 7:30, Meeting Room
In this twelve-session small group Bible Lysa TerKuerst, Elisa Morgan, Jeanne Stevens and other leaders look at the spiritual lessons learned from twelve biblical women and what they mean for your life today.
You'll discover lessons from each of these women that will help you persevere through the circumstances you are facing today. Learn how to:
Apply biblical lessons to their own modern-day struggles

Live through their failures as well as successes

Draw near to God in a world filled with trials

Find lasting contentment

Overcome rejection and insecurity
This Participant Guide features discussion questions, background information on each character, space to write down thoughts.
Questions? Call Pastor Diane at 538-3728, email: dianefpclwtn@midrivers.com