Worship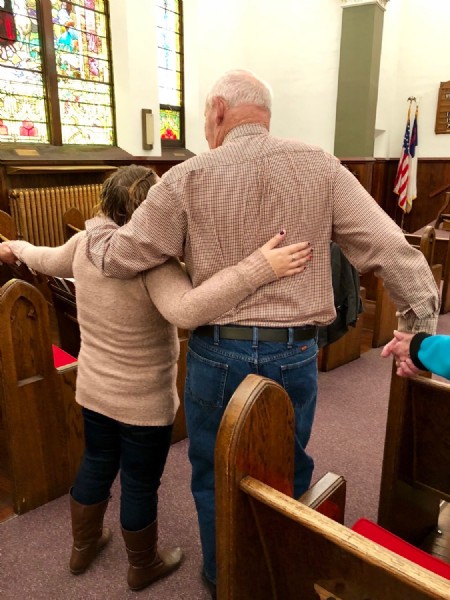 First Presbyterian Church (PCUSA) is a church that invites all persons to worship with us. We do not place expectactions on people, but love others as God has called us to love all of his creation.
We meet in a historical building, with beautiful stained glass windows and a sanctuary that is welcoming and worshipful. If you would like to know more about our history, please click here.
Below please find information about our Sunday morning worship services:
Services
On Sunday's at 10:30 a.m., First Presbyterian Church engages in a traditional/contemorary service. During the service, worshippers have time for individual reflection and prayer. Our services are informal, vary in format, and typically include a variety of music, shared congregational prayer, quiet time and a short message. Throughout the year we have guest speakers, musicians and special services.
What Do I Wear
Persons wear a variety of dress. Some women wear dresses, while others wear jeans and a comforatable shirt. Men wear anything from slacks to blue jeans.
Sunday School
We offer Sunday school for kids in grades K-6th. The kids will join in worship until the Children's message and then will be dismissed. We have experienced and loving teachers who rotate every Sunday. The first Sunday of each month, the kids will stay at worship for communion.
Nursery
We have a wonderful Nursery center for babies and toddlers. Seena Pond will keep your child safe and loved during the hour you are in worship.
Fellowship Hour
Due to COVID-19, we have suspended our Fellowship Hour.